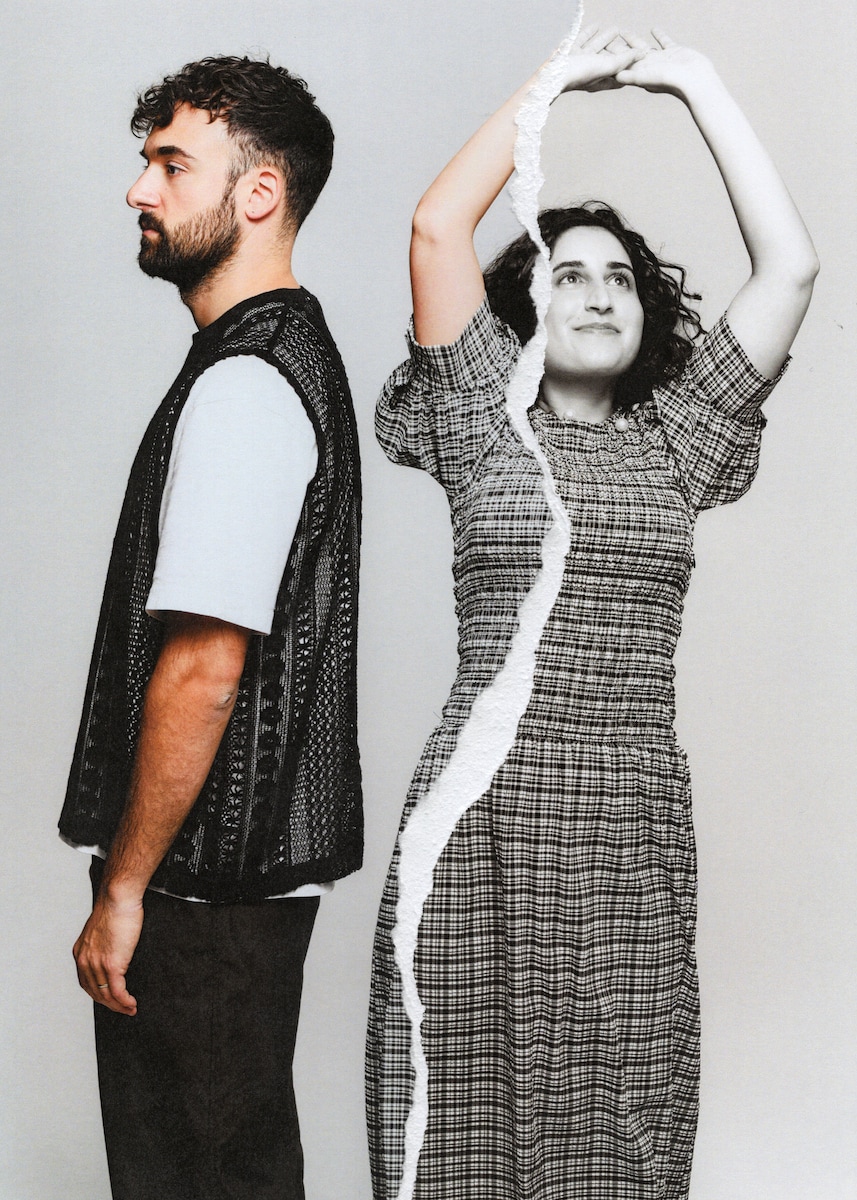 Vallis Alps announce US tour this Sept/Oct
Photo by Joe Brennan
June 10 2023
PRAISE FOR Vallis Alps
"You & I" is out now, buy/stream it here.
Australian sibling duo Vallis Alps share the latest prismatic preview from their anticipated debut album Cleave (out August 24), with new single "You & I," as well as announce a full US headline tour with tickets on sale now. LISTEN TO "YOU & I" HERE + BUY TICKETS HERE + PRE-ORDER CLEAVE LP HERE.
Cleave is an album between opposites, in its most distilled form previewed through "You & I" – Co-written with Eric Cannata of Young The Giant, the single harks back to the early sound that gave Parissa Tosif and David Ansari virality as Vallis Alps. Crossing Arlo Parks' gentle pace with the catharsis of Charlotte Day Wilson, verses backed by a rubber bridged guitar tread with reflection. Remarks not quite fully realized as hindsight ("we used to talk until it hurt"), shift through its conversational tone to paint the picture of a severed relationship. Vallis Alps' debut is a defining statement of evolution, making sense of the desperation of life, where severance gives way to strength; family, vocation, migration, and just plain living… the tension of which is highlighted explicitly in "You & I."
Parissa shares, "This is a song that started when we were struggling to function as friends and as a band and wanted to quit working together. It went through over 20 versions and couldn't find its place until our friendship was repaired. Our hope is that people in all kinds of relationships – romantic, work partnerships, creative collaborations, and the like can relate to this journey we've been on and the tools we learned." David continues, "After a tumultuous 18 months of album writing, Parissa and I did mediation in early 2020 to salvage the album, the band, and our friendship. Our mediator helped us accept that we are opposites and that the 'messy middle' between our respective tastes and outlooks is where great work is made."
The title Cleave boils down to Parissa and David both having taken their own paths in recent years through beginning their own families, moving abroad and building their creative careers: Parissa becoming a mother and her admittance and entrance as a practicing lawyer and David's most recent launch of his ebullient solo project Davey and Podcrushed, the podcast where Penn Badgley, Nava Kavelin and Sophie Ansari explore the heartbreak, anxiety and self-discovery of being a teenager with notable guests including Amy Schumer, Drew Barrymore, Lisa Kudrow, Mark Ronson and more.
Following on from their much-celebrated debut single, 'Young' (Certified ARIA Gold), which culminated in their self-titled debut EP, the band then shared their 2017 follow-up EP Fable as well as standalone singles 'So Settled' and 'Oceans' which drew international praise. They've sold out 40 date tours across the US, UK, Europe and Australia alongside appearances across SXSW, The Great Escape, Reading and Leads Festival, Splendour In The Grass, Falls Festival, and more. They've produced remixes for Troye Sivan ('EASE') and Matt Maeson ('Hallucinogenics') alongside a cover of The Shins' 'New Slang' for triple j's Live A Version, and garner a discography boasting half a billion streams globally – all achieved as a fiercely independent outfit. Their recent stream of releases in the assertive 'Higher Than This', the anthemic 'Set It Off, Set It Right', and 'On The Eve Of The Rush', supported by triple j, NME, and more.