Vallis Alps share pulsating 'On the Eve of the Rush [134BPM VIP]' rework + March Aus tour sold out
Photo by Rocket Weijers
February 6 2023
PRAISE FOR Vallis Alps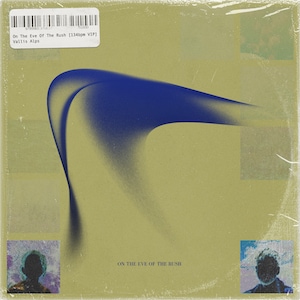 'On The Eve Of The Rush [134bpm VIP]' is out now, buy/stream it here.
Vallis Alps, the transatlantic project of Parissa Tosif and David Ansari, today share an uplifting remix of their latest single, 'On The Eve Of The Rush [134bpm VIP]', on the heels of their upcoming sold out Australian tour. LISTEN HERE.
Breathing new life into the original, narratively inspired by the novel Grapes of Wrath's quest for betterment, and reflection of Parissa and David's own success, today's remix crosses Overmono with Caribou, centring twilight-charged euphoria. Chopped-up percussion undercuts the stirring hook, "did I lose touch, or did I take too much?" ,  propelling the affecting, emotional vocals to new heights. Uplifted by a dynamic bass-led break, the UKG-inspired 'On The Eve Of The Rush [134bpm VIP]' delivers that same inspiring prospect of a new dawn rising.
Where previously, 'On The Eve Of The Rush', was "a blur of many things around materialism and success", David says in creating the rework, "The original track is intricate and gentle, so I decided early on that the VIP should feel pixellated and dithered, as if it was a hand-painted piece of art being displayed on a cheap computer monitor. The original drums are earthy, so the VIP drums are digital; the original synths are warm, so the VIP synths are blaring; the original tempo was a walk, so the VIP tempo is a run. Eschewing the defining characteristics of the original track – a song our ears were biased to hearing in one way after thousands of hours of writing and producing – made creating the VIP a really rewarding experience, and I can't wait to work the rave of it all into the live show."
Joining their first stream of new music in five years, the anthemic 'Set It Off, Set It Right', 'On The Eve Of The Rush' has been embraced across triple j and more as "breathy, airy and uplifting" (RUSSH Magazine), "pulsing electro-house" (Music Feeds), and as "bigger than anything the duo has ever done in the past and it really suits" by (The Music); its release marked the duo's triumphant live show return with two sold out performances at The Night Cat in Naarm / Melbourne and Oxford Art Factory in Eora / Sydney taking place this March.
Today the duo announce their live show supports with GAUCI appearing in Eora / Sydney, "cult favourites of Australia's forward-thinking musical future" (Pilerats) and CD in Naarm / Melbourne who "has quickly stamped herself as an exciting new voice in the thriving Melbourne scene" (Acclaim). Vallis Alps boast a live show repertoire praised for their ability to "bundle intimacy and energy" that "make simplicity feel epic"; "Tosif airily and delicately weaving through her vocals and Ansari confidently handling the complex musical production"; Vallis Alps are "truly in touch with what contemporary audiences want to hear."