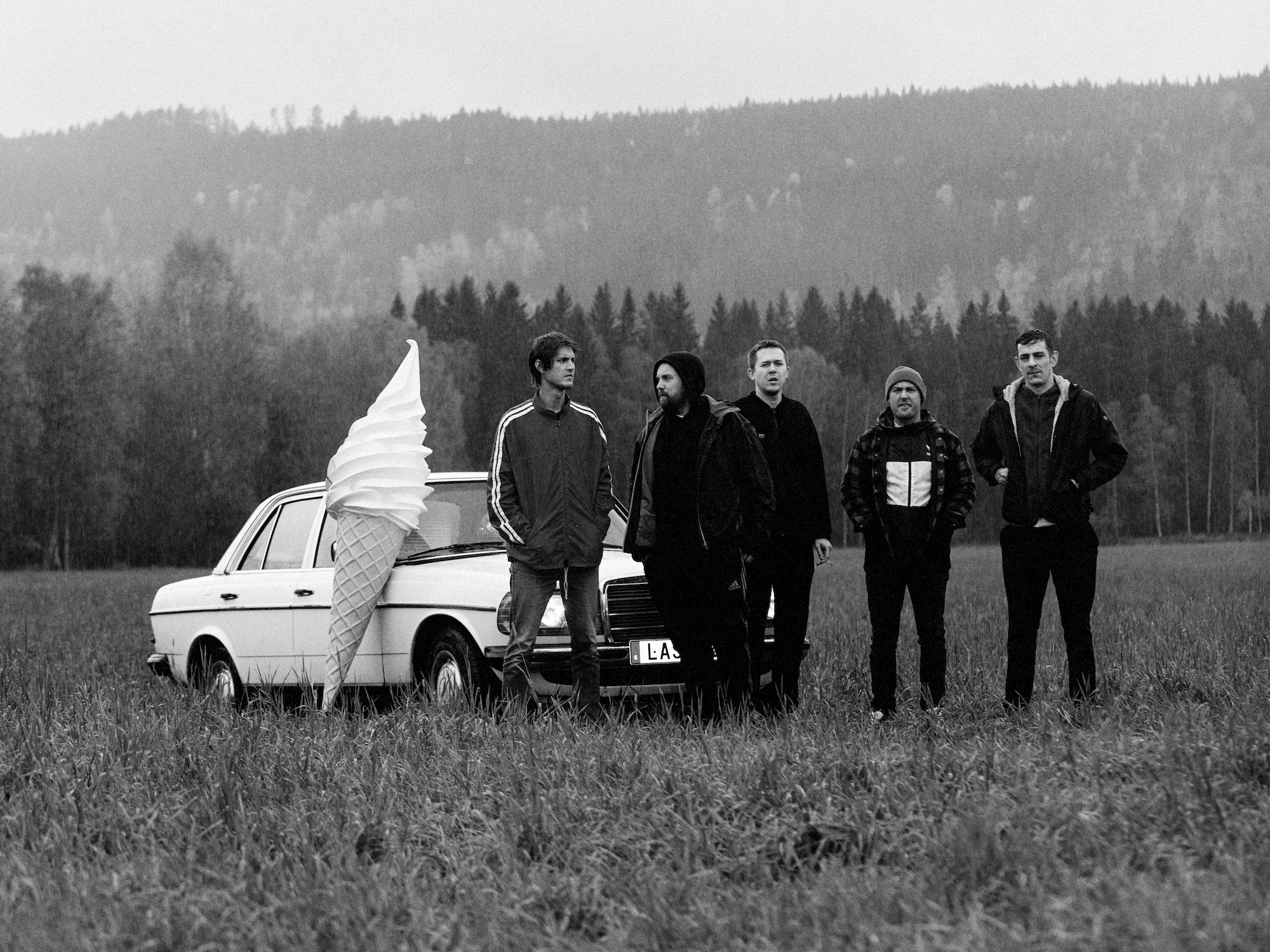 V**gra Boys share new song and video for 'Creatures', new album Welfare Jazz out Jan 8 via YEAR0001
When we last checked in on the V**gra Boys (**= "ia" because spam FILTERS) we found Sebastian Murphy wreaking havoc on the town in a drunken stumble. And at the end of that 'Ain't Nice' video, the first song from their upcoming Welfare Jazz album out January 8th 2021, he passed out awaking in the 18th century surrounded by servants in powdered wigs. Today the story continues with a new song and video for 'Creatures'. Watch as Murphy explores his new surroundings of mansions, pools, synchronised swimming, and more within the magical realist-inspired scene in which he's arrived. Listen and watch 'Creatures' HERE.

The upcoming album is produced by Matt Sweeney (Bonnie "Prince" Billy, Run the Jewels), Justinand Jeremiah Raisen (Yves Tumor, Kim Gordon, Sky Ferreira) as well as past collaborators Pelle Gunnerfeldt and Daniel Fagerström (The Hives, The Knife). Ever the band drenched in satire, they return with their brand of horn-filled, searing post-punk and rejection of standard genre tropes to deftly lay waste to society's normalisation of toxic masculinity, racism, misogyny, classism, and self-obsession. Watch the previously released video for 'Ain't Nice' HERE.
'Creatures' by V**ra Boys out now, buy/stream it here.
Welfare Jazz out Jan 8 via YEAR0001, pre-order it here.
TRACKLIST
Ain't Nice
Cold Play
Toad
The Old Dog
Into The Sun
Creatures
6 Shooter
Best In Show II
Secret Canine Agent
I Feel Alive
Girls & Boys
To The Country
In Spite Of Ourselves
PRAISE FOR V**GRA BOYS
"Songs that match parody with precision"
Pitchfork
"A true and ferocious highlight"
NME
"One of Europe's best live bands"
The FADER
"Energetic"
The Music
Stay connected with V**gra Boys:
Official Website | Facebook | Twitter | Instagram