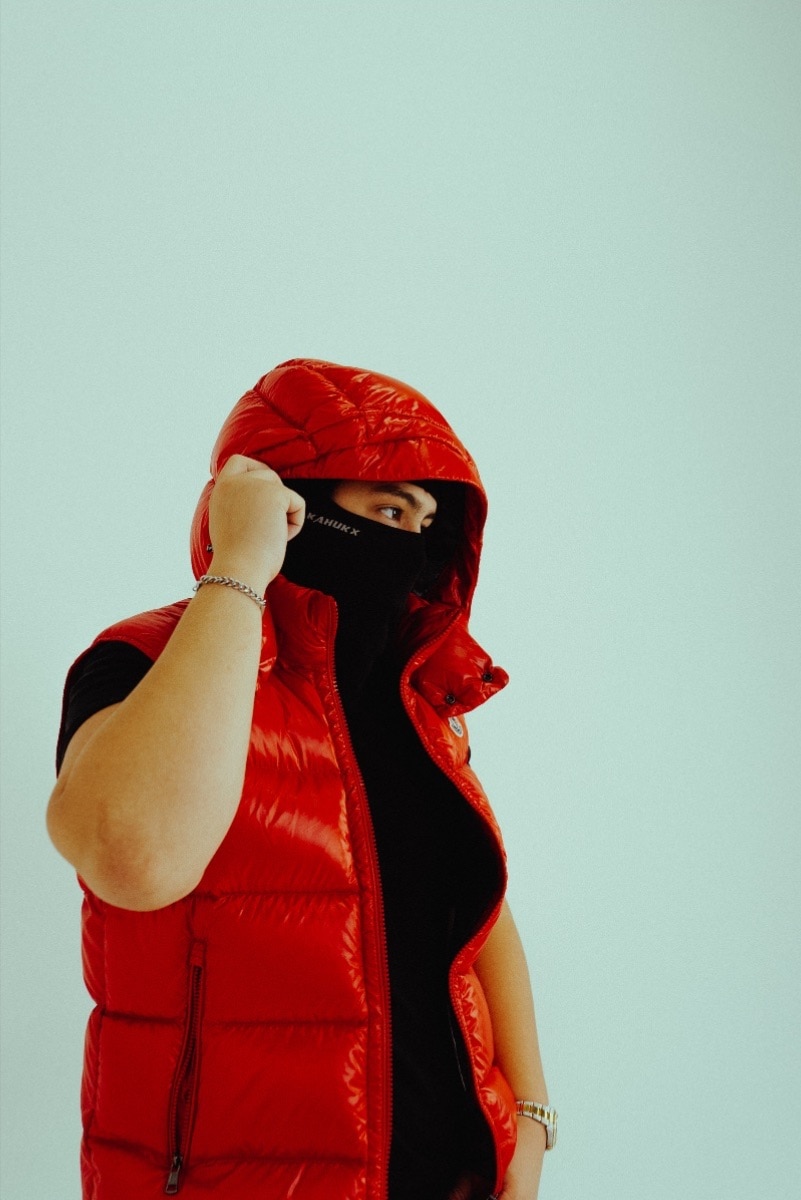 Viral rapper Kahukx unleashes latest swinging release 'FAKE' + announces signing to Aura Entertainment
Photo by SLIPPN
March 31 2023
PRAISE FOR KAHUKX
'FAKE' is out now via ADA, buy/stream it here.
Eora / Sydney drill artist KAHUKX today shares his new single, 'FAKE', the latest in a string of releases that have seen the 18-year-old artist lead with one of the most impactful debuts in local hip-hop history.  With this new release, KAHUKX announces his management signing to Aura Entertainment. LISTEN + WATCH 'FAKE' HERE.
In keeping with KAHUKX's marriage of soft melodies and vocal hook-led instrumentation, with his affecting lyricism, the prosperous rapper continues to soar on 'FAKE'. As charged and charismatic as he is powerfully emotive, 'FAKE' considers the moments that have shaped him into who he is today – "the tough times in my life ain't scripted" – relationships and otherwise, asserting his position as "an artist" not a fake.
Of the release, KAHUKX shares, "This song represents running from problems, taking accountability, and how my life has personally changed. How we should never have to rely on people, how they change and how you have to learn to live with that. How the problems people face could be self inflicted and how you need to analyse these problems and find solutions. How people could be hindering your chance at being a better version of yourself and learning that not everyone has the best intentions for you. How you should always keep it real and never be fake no matter the situation as it could lead to worse situations."
With his playful mix of punchlines and story, KAHUKX as an artist delivers a distinct voice as an overall new approach to the drill scene, already winning over fans with his conviction, and praise from his peers and beyond; including collaborations with leading Australian producers like  OpenTillL8 (Hooligan Hefs, Kerser) on 'Step 1', fans in Chillinit, Jaecy and beyond including CADA's K-Sera and Yaz Haddad, vocalist Larissa Lambert and Sydney Kings star Kouat Noi.
His talent has captured the team at Aura Entertainment, who today announce their management signing. Vincenzo and Giovanni Bagnato share, "We met Kahukx freestyling in a carpark through a mutual friend, and from that day we knew we had something special with him. Humble, hungry and talent are all you want from an artist so we wasted no time in signing him. With KAHUKX's unique flow and marquee voice, he expresses the highs and lows in this new career of music. 'FAKE' is where Kahukx gets to voice his side of the story, this song represents staying true to your calling and eliminating all the fake in your life to pursue your dream. Kahukx is leading our roster alongside such talent Moses and Taktix"
Since first bursting in January 2022, KAHUKX has well and truly blown up in the drill space. His debut 'Due Time' has accumulated over 10 million streams while his follow-up, 'No Bonnie & Clyde' has over 8 million streams. KAHUKX also appeared on Day1's ARIA-Award nominated smash single 'MBappe' including the international remix alongside UK heavyweight Jay1 and France's Gambino La MG – positioning KAHUKX as a true global proposition.
The first Australian hip-hop star to participate in the Spotify Singles campaign, KAHUKX delivered an eyebrow-raising interpretation of Lucas Graham's single '7 Years'. The release earned top billing on Spotify's biggest Australian playlists New Music Friday and A1, taking KAHUKX's prominent balaclava-covered face to billboards across Melbourne. Not only is KAHUKX an exciting, innovative offering in the Australian hip-hop canon, he too can stand amongst the scene's international stars.