V***ra Boys release new album Cave World
Photo by Fredrik Bengsston
July 8 2022
PRAISE FOR Viagra Boys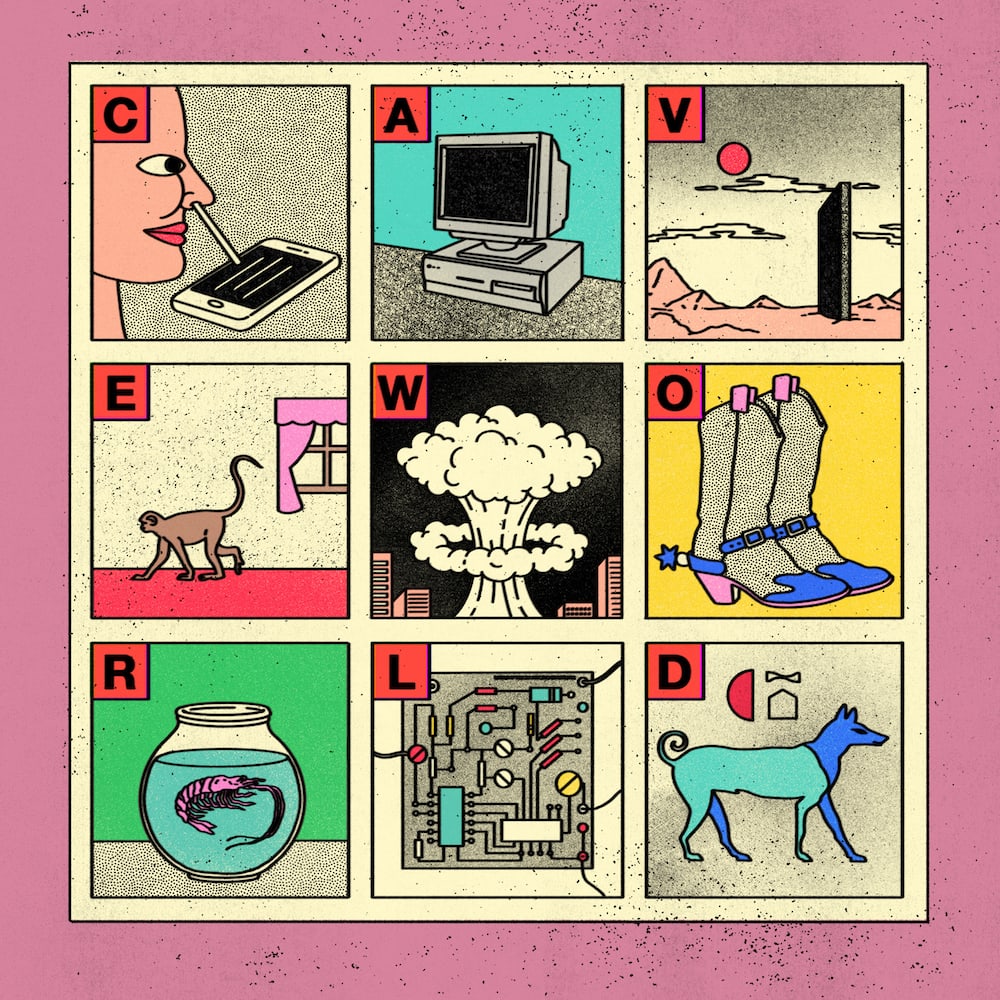 Cave World LP is out now, buy/stream it here.
Stockholm post-punk band V***ra Boys (***= "iag" because spam FILTERS)have released their third studio album Cave World via YEAR0001.LISTEN HERE
Produced by past collaborators Pelle Gunnerfeldt (The Hives, The Knife) and DJ HaydnFollowing, Cave World's cultivated amalgamation of focused writing, astute humour, and sharp production serve to solidify the band's position as the apex of modern punk music.
Featuring the previously released 'Ain't No Thief', 'Troglodyte' and 'Punk Rock Loser', thematically, the album is inspired by the chaos and absurdity of the world's current climate, with the entire project acting as jocular satire comparing the ludicrous and horrific trends of mass shootings and science denial to the lives of our ancestors as cave people.
On the album's theme, frontman Sebastion Murphy notes"People look down at apes as primitive life forms, but we're just this horrible, lazy society killing each other and starting wars, while they're able to love and feel. Does that make them the true ape or us?"
As 2021's Welfare Jazz was earning rave reviews from the likes of Pitchfork, NPR, GQ, NME, Stereogum, Fader, and more, V***ra Boys were in the midst of rerecording what would become their follow-up. After putting together an entire album at the legendary Silence Studio in the town of Koppom, the band decided they could push harder.
"We let it marinate for a while and then rerecorded absolutely everything," Murphy explains. Some of the music made it through to what would become Cave World, but replaced the lyrics. In that iterative process, Murphy found himself returning time and again to a misconception with deeper roots: the idea that humanity is moving forward.
After watching a video late one evening about a theory that suggests evolution involved trading in some cognitive abilities for others, Murphy began stewing on the fact that the result was mass shootings and science denial, the end result of that stewing being the album available today.
The band will return to the US for a 2022 US Co-headline tour with UK band Shame, kicking off in September for a twenty-three-date tour before heading to Europe for an additional run of dates in their largest tour yet. All tour details can be found HERE.