Wiki joins collaborative forces with producer NAH, announce TelephoneBooth
One year in the making, New York rapper Wiki and producer, percussionist, and visual artist NAH have joined forces to create their first collaborative project TelephoneBooth. Today they share their first single, 'HIP HOP', listen and watch HERE.

Produced entirely by NAH, the project is a raw, fourteen track offering that finds both artists reaching new grounds. For Wiki, that means taking a step back from the narrative-driven projects that defined his celebrated career in favor of showcasing the raw lyrical ability for which he made a name for himself as a kid in New York City. It's the sound of two artists having fun and showcasing a different side of their personalities than you've seen to date.
Having first met in 2014 when NAH opened for Ratking (Wiki's previous group) in Philadelphia, the duo would eventually work together when NAH was called upon to add extra production on the majority of Wiki's 2019 album, OOFIE.

After a joint Paris show was canceled in March 2020, NAH began crafting a batch of beats made specifically for Wiki's signature voice. A year later, through countless emails and phone calls between NYC and Antwerp, Belgium (NAH's current base of operations), the duo managed to create a singular and honest take on life in the city during these uncertain times. Tales of self doubt, friendship, painful hangovers, and reflective musings set to short, gritty, mutated beats paint a picture of two artists trusting in each other's abilities and creating an honest, creative statement piece.

TelephoneBooth by Wiki and NAH is set for release this May 7, via Wikset Enterprise. Stay tuned as the two steady to share more from their collaborative effort in the lead up to its release. 
'HIP HOP' is out now, buy/stream it here.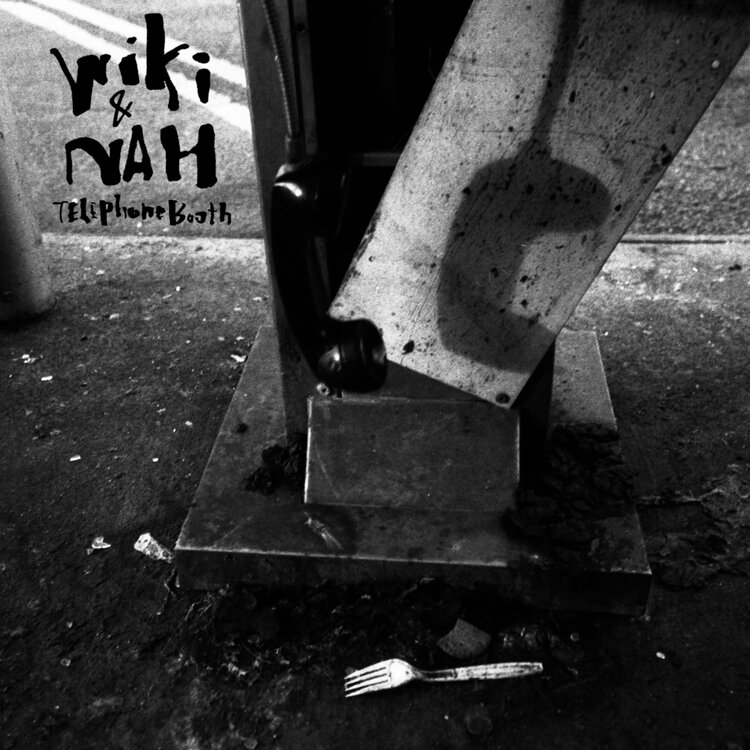 TRACKLIST
Life Like?
Yonkers
Truth Be Told
Hip Hop
Frogskins
Shitblood
Things : Stuff
No Work
The Crown
Sexy Jawn
Shit'n Me
Friendship
Hungover
Pimpin & Simpin

Wiki: Website | Facebook | Instagram | YouTube | Soundcloud | Bandcamp
NAH: Website | Instagram | Bandcamp