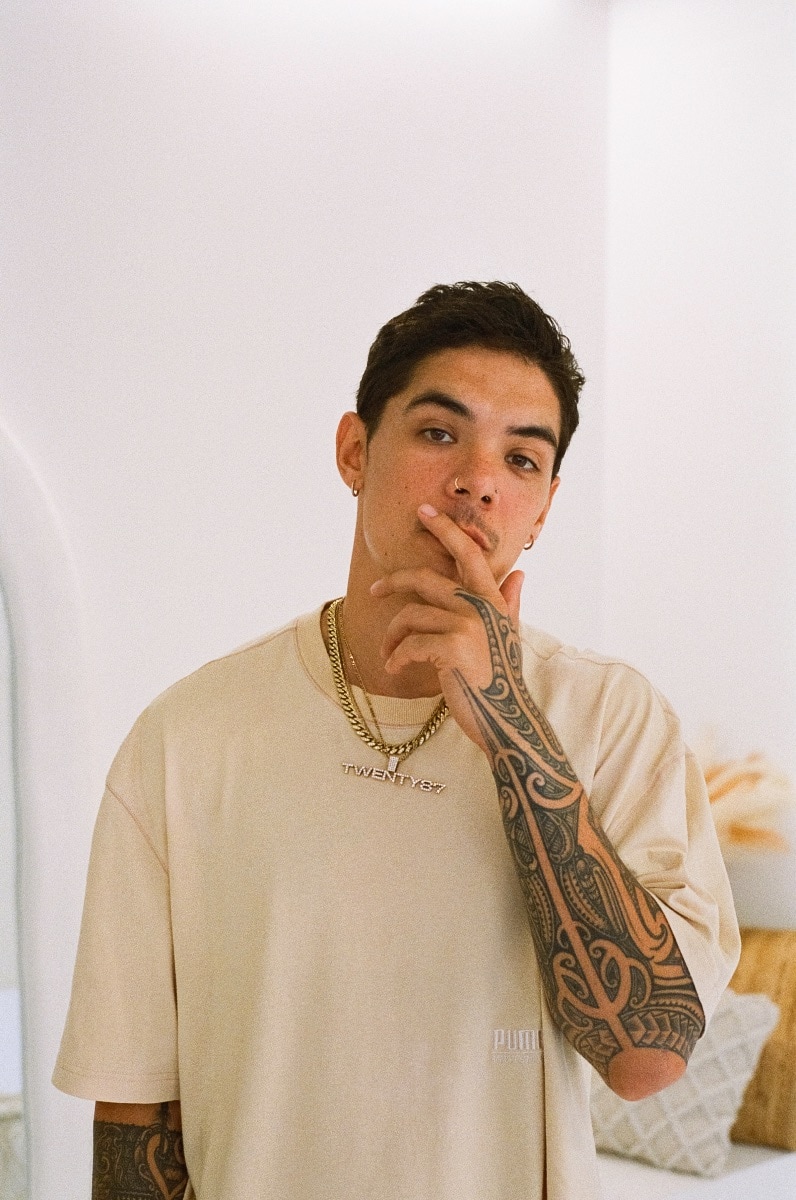 William Singe shares energetic R&B Album Where Do Birds Go At Night?
Photo by Sally Clark
July 29 2023
PRAISE FOR William Singe
Tracklist:
1. California On You
2. The Cure
3. Run It Back
4. Mood (Feat Keys Open Doors)
5. Have To Be
6. Catch My Breath
7. Mjs Interlude
8. I'm So Done (Feat Keys Open Doors)
9. Ex-Files
10. Whānau
11. The Motion (MXXWLL Remix)
Listen to "Where Do Birds Go At Night?" here.

Australian R&B artist William Singe, known for his viral videos that garnered billions of views and organic adoring fans globally, today shares his independent record Where Do Birds Go At Night? Listen to the album HERE.
Where Do Birds Go At Night? is a testament to William Singe's ability to effortlessly infuse an early 2000s charm with a contemporary edge, delivering a sound that pays homage to the golden era of R&B while still feeling fresh. With the release of his latest project,  William enters a new chapter that's based on love and honesty, inspired by a rapidly changing world, his newfound fatherhood and his own experience in life as a young Australian-Maori.
A pivotal moment for Singe as his first major project, of Where Do Birds Go At Night? he shares: "It's a musical journey that delves deep into my personal experiences, allowing listeners to hear a vulnerable side of me. Through this album, I share the stories of a past relationship and the emotional journey I went through to reach this point in my life. It's an authentic reflection of my growth as an artist and a testament to the power of R&B to tell heartfelt stories."
He continues saying that "This project encapsulates the essence of the R&B music that my fans know and love, while also exposing a more vulnerable side of me. It's an opportunity to connect on a deeper level and share the highs and lows of my personal journey. I hope this album resonates with listeners and allows them to find solace and inspiration in their own experiences."
William Singe has established himself as a force to be reckoned with in the music industry, his hard-hitting production and personal experience-fueled lyrics have earned him international recognition and streaming numbers well into the billions, with over 1 million followers on Instagram and 5 million fans globally. He has sold out two world tours, and his music continues to resonate with audiences all over the planet with fans at Billboard, Forbes, MTV, and more.
All achieved as an independent artist maneuvering the industry and career on his own terms, Singe quickly turned his newfound success as a springboard for his solo career, since first attracking attention by taking third place on Australia's X-Factor. Most notably breaking through with a major collaboration with UK producer Jonas Blue on "Mama."
His recent singles "Whanau" and "California On You" have both landed in the top 10 Music Charts in New Zealand within weeks of release, and including recent "Have To Be," the album's streams are already approaching 1 million streams (880,000 and counting). The three singles have also received global support from Spotify, Apple Music, YouTube, VEVO and Amazon, gracing playlist covers for VEVO Australia and VEVO R&B. Today, William Singe is poised to be a vital voice in R&B for years to come, radically reimagining his genre in his own image.