Ynes Mon dissolves into love on trance-like "Sun Eyes"
Ynes Mon, a Bay Area-raised mercurial producer, songwriter and studio rat now based in Los Angeles, today returns with "Sun Eyes," following their debut 2021 solo release, "Walk On Water feat. YUNGMORPHEUS" and self-titled debut as part of Stones Throw post-punk duo, U.S. Velvet.
Listen/ watch "Sun Eyes," a trance-like, textured, Laraaji-inspired ode to giving into love, HERE.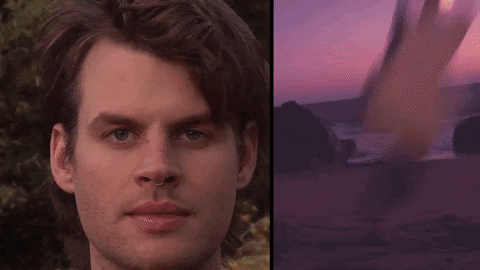 Says Ynes Mon of the track, "Once we went into lockdown, all of a sudden I couldn't listen to music the same way. everything seemed like too much and the only things I could really stomach were Laraaji and Sade. inspired by Laraaji, I got a healing zither off craigslist and made 'Sun Eyes,' the next day. Lyrically, the song is about trusting love and allowing it into your life even when you feel unprepared for it."

Sidestepping normal genre conventions, Ynes Mon pulls from elements of R&B, experimental electronic music, and more to spin a web of falsetto laden indie that is unconcerned with the algorithm. They grew up singing with the San Francisco Symphony for many years, culminating in winning multiple Grammy Awards as a group, performing for the Pope at the Vatican, and missing school to tour Europe and Asia. After high school, Ynes Mon left the classical world and moved to Los Angeles from the Bay Area to pursue their love of recorded music.

Cutting their teeth on recording sessions with the likes of Kamasi Washington, Ynes Mon moved to a more permanent home at Stones Throw Studios where they have currently produce and engineer for artists like Sudan Archives, Peyton, ZZZAHARA, among others. Together with ZZZAHARA, Ynes Mon is also U.S. Velvet-– a blistering post-punk duo built for a modern era with fans at FADER, Dublab, Audiofemme, and more..
"Sun Eyes" by Ynes Mon is out now, buy/stream it here.