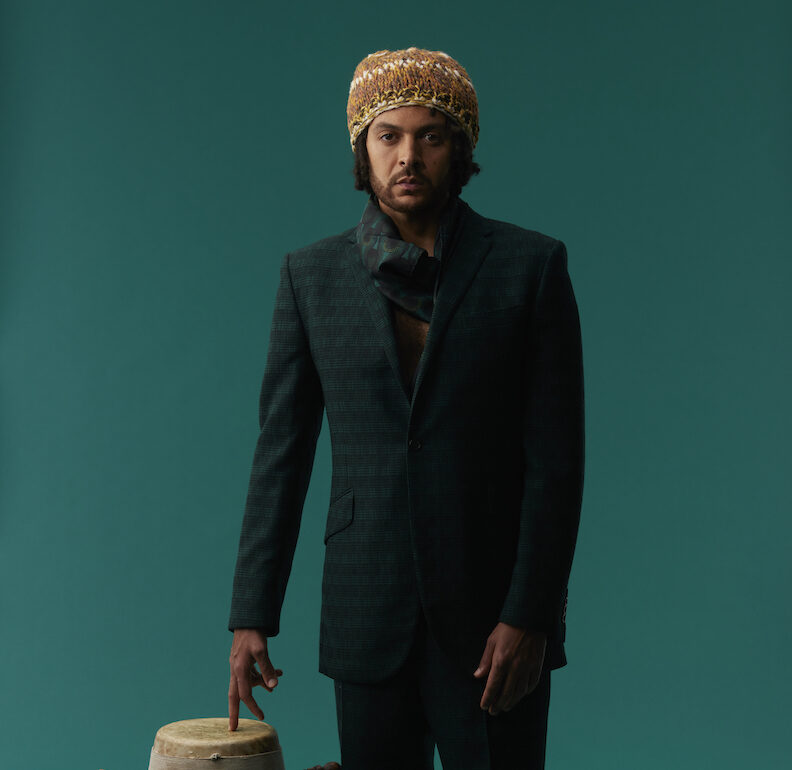 Yussef Dayes' debut solo album Black Classical Music is out now
Photo by Danika Magdelena
September 11 2023
PRAISE FOR Yussef Dayes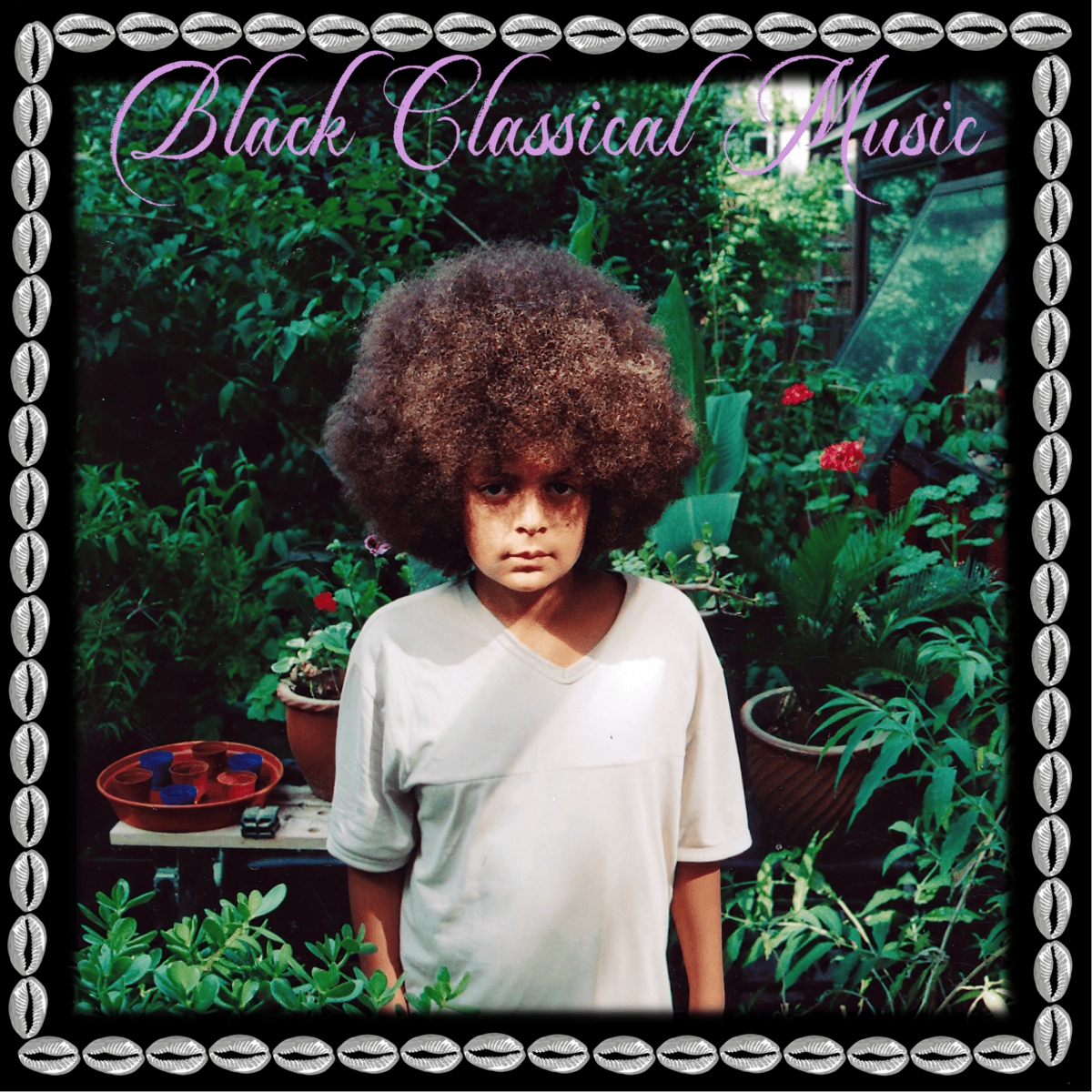 TRACKLIST
1. Black Classical Music ft. Venna & Charlie Stacey
2. Afro Cubanism
3. Raisins Under The Sun ft. Shabaka Hutchings
5. Turquoise Galaxy
8. Magnolia Symphony
9. Early Dayes
10. Chasing The Drum
11. Birds of Paradise
12. Gelato
14. Crystal Palace Park ft. Elijah Fox
15. Presidential ft. Jahaan Sweet
16. Jukebox
17. Woman's Touch ft. Jamilah Barry
18. Tioga Pass ft. Rocco Palladino
19. Cowrie Charms ft. Leon Thomas & Barbara Hicks
Black Classical Music by Yussef Dayes is out now, buy/stream here.
Celebrated multi-instrumentalist and visionary artist Yussef Dayes releases his highly anticipated debut solo album Black Classical Music, out now via Brownswood Recordings / Cashmere Thoughts / ADA. LISTEN + WATCH HERE.
Black Classical Music is Yussef Dayes' 19 track debut opus. At every turn, Dayes' distinctive drum licks and Rocco Palladino's bass are the sturdy anchors; aided by Charlie Stacey (keys/synths), Venna (saxophone), Alexander Bourt (percussion), and a whole host of honourable features including: Chronixx, Masego, Jamilah Barry, Tom Misch, Elijah Fox, Shabaka Hutchings, Miles James, Sheila Maurice Grey, Nathaniel Cross, Theon Cross and the Chineke! Orchestra, the first professional orchestra in Europe to be made up of majority Black and ethnically diverse musicians.
The first single and title track 'Black Classical Music' ft. Venna and Charlie Stacey was an incredible opening statement and entry point to this new chapter,  accompanied by a video directed by longtime collaborator Barka, who also designed the album artwork. The next piece of the puzzle to be shared was 'Rust' featuring long-time friend and collaborator Tom Misch, a welcomed meeting of minds between the two musical stalwarts. 'Marching Band' and 'Tioga Pass' followed, the former featuring vocal and instrumental contributions from esteemed Jamaican-American singer Masego and the later featuring Bass-virtuoso Rocco Palladino. The penultimate single to be shared from the album was the evocative and heartfelt track 'The Light' featuring voice notes from Yussef's infant daughter Bahia Dayes. The final single, shared yesterday was 'Pon Di Plaza' featuring Grammy-nominated Jamaican singer and prolific collaborator Chronixx, famed for his works alongside Joey Badass, Major Lazer and more.
Dayes conveys the album in his own words, "My debut album and an art piece that has been in the works since the beginning. Feelings of love, healing, grief, inspiration, more life, unity, groove, spirit and travels… This album is the embodiment of my life to this point. For everyone that has supported my art or is discovering my music now, I am grateful to be able to share this with you. Thank you to my team and all of the collaborators for helping me bring this vision to life. Sharing vibes and sounds from the UK, rooted in the gumbo pot of the Caribbean, South American culture and African rituals. Black Classical Music is an exploration of my own personal journey & musical style."
Yussef Dayes' discography is expansive and wide-reaching; his rise can be first linked to the Afrocentric quartet, United Vibrations, alongside his two brothers – Ahmad and Kareem – and saxophonist, Wayne Francis. This was followed by the meteorically successful, but short-lived duo Yussef Kamaal, with keyboardist Kamaal Williams. More recently, Dayes released Live At Joshua Tree, an EP presented by Soulection, and other solo releases including the live album Welcome To The Hills and Love Is The Message, which was recorded live at Abbey Road Studios.
His list of collaborators is ever-growing and has blossomed to include the finest talents across both music and fashion. From 2020's album What Kinda Music, a collaboration with Tom Misch released on Blue Note Records which charted in the Top 5, to an official remix of Pa Salieu's 'Frontline', on Wizkid's Made In Lagos album, plus production for R&B royalty in Kali Uchis and Kehlani and 2022's joint release with Soulection entitled Live At Joshua Tree. The late Louis Vuitton innovator, Virgil Abloh, hand-picked Yussef to soundtrack and curate the LV dinner show for Paris Men's Fashion Week in January 2019, as well as having Dayes perform at the Louis Vuitton Museum in Paris and collaborating on many other projects.  More recently, Dayes has additionally lent his musical prowess to well-received albums from the likes of Sampha and Noname, further solidifying his position as a respected and sought-after collaborator.